The NashTag™ GPS tracker is ideal for the inventory and management of your mobile assets for which there is no possible power supply.
Our autonomous GPS tracker has a long-lasting battery that allows you to locate your non-energized equipment for up to 6 years!
Waterproof and robust, our professional GPS tracker is ready to use and easy to install.
An ATEX version of the NashTag™ is available for use in environments where the explosive risk is high, i.e. where there is the presence of flammable materials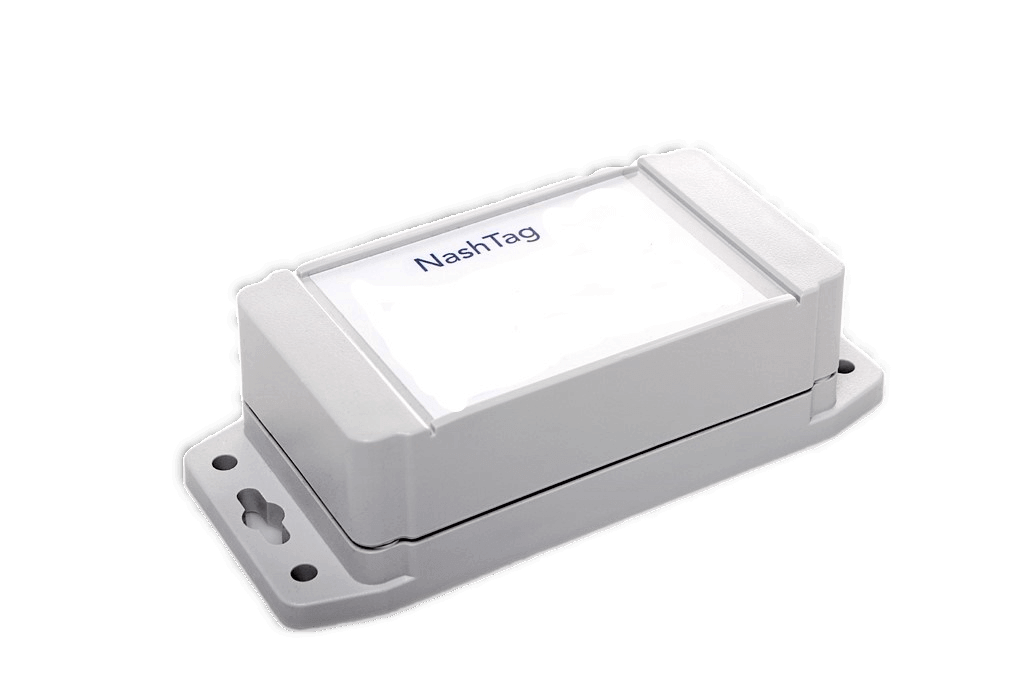 Easy to install
A few minutes are enough, no connection to make.
Robustness
Robust and waterproof plotter. ATEX version available
Reliability
Ultra-precise satellite location. International high frequency network
Great autonomy
Up to 6 years of autonomy, replaceable batteries.
To follow the evolution of your operational uses over time, the configuration of each autonomous GPS tracker can be modified individually. You are in control!
Our professional GPS trackers have an integrated smartphone interface that allows you to easily control their operation, via your iPhone or Android mobile phone. For example, with the NashConnect app, you can adjust:
the number of daily locations/messages
the sensitivity of the motion sensor (the accelerometer) and its frequency
This tailor-made management allows you to fine-tune the settings of each autonomous GPS tracker according to your needs ; you can thus locate your goods periodically, as soon as a movement is detected or as soon as a surveillance sensor is activated.
Of course, the autonomy of each professional GPS tracker depends on its use, more specifically on the frequency of its communications.
Available functions
Ultra-precise GPS targeting
Internal battery charge levels

Protected from signal jamming: intrusion proofed appliance

Optional additional functions:
Tunneling, external probe for temperature, humidity, contact, various sensors, etc.
Use cases
Inventory, allocation and sizing of a fleet of mobile assets
Flow tracking during transport, and location updates

Monitoring of physical parameters: temperatures, humidity, contact, etc.

Reduction of losses/thefts

Technical specifics
Autonomy: up to 6 years, depends on the type of use
Power supply: replaceable 3.6V lithium-ion batteries
Ruggedness indicators: waterproof IP67 – Robust IK08
Dimensions: 120 x 66 x 42 mm
Weight: 270 grams
Box: ABS
Certifications: ISO 9001 and 14001 – Sigfox
Technology: UNB Sigfox (without SIM card)
International network coverage: https://www.sigfox.com/en/coverage
Frequency bandwith: ISM 868 Mhz
Operating temperatures: -40 °C to +85°C
French made