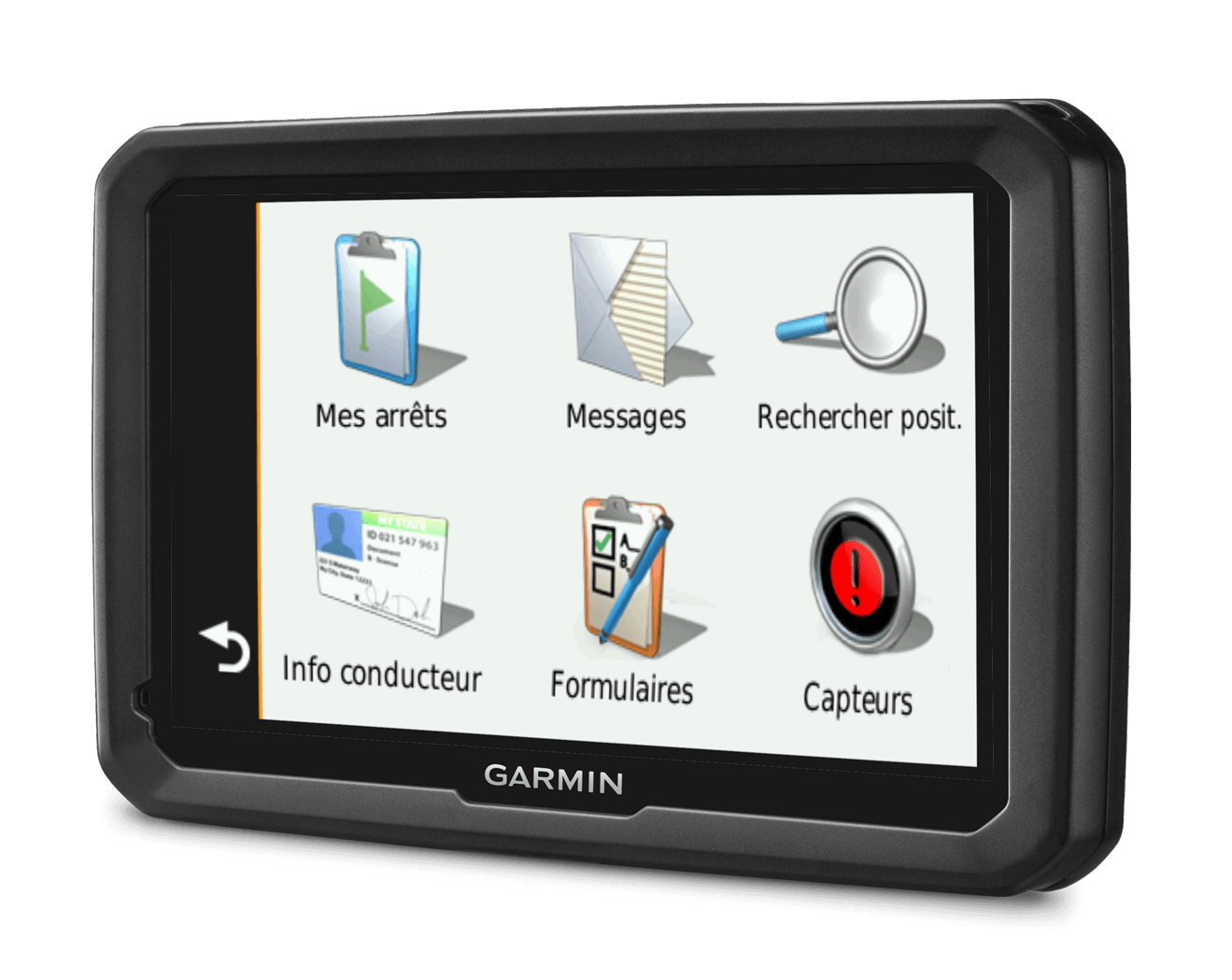 Nash Tec's fleet management solution is compatible with Garmin™ GPS for ultimate efficiency!
By joining the functionality of a GPS navigation display with the tools offered by the TAG-3 telematics box, the utility of GPS is raised to a whole new level.
Associated features of the Garmin™ GPS terminal
Communicate in real time with your teams
Free text: via two-way messaging between the company and your teams, or vice versa
Predefined text: the driver sends a quick message
Plan journeys by assigning missions to your drivers from the fleet management software
Optimize your routes in real time with native Garmin™ features
Follow the routes of your vehicles in real time and access the ETAs (estimated times of arrival)
By managing your business remotely, you save on phone costs, while reducing the possibility of errors through the traceability of written messages.
Technical specifications
The TAG-3 telematics box is compatible with Garmin™ navigation displays supporting the FMI v2.6 protocol or higher.
5, 6 or 7 inch widescreen display
Europe map
Real-time traffic data
Hands-free calling and voice control
Advanced route planning
Alerts: dangerous bends, speed zone changes, level crossings, school zones, etc.
Realistic display of road signs at intersections
For the truck model: route according to traffic restrictions and gauge
Available as an option
In-car driving camera for dual use:
Dash Cam features: to record video evidence
Advanced alertness features: driving assistance with lane departure warning and collision warning
Rear view camera: to easily see vehicles, pedestrians and other obstacles behind your vehicle.