Punkies™ beacon design and technology are the result of Nash Tec's innovative engineering to the benefit of Industrial Internet of Things.
Punkies™ are robust beacons and sensors targeted to the industry. They are 100% autonomous, ready to use and easy to install. Punkies™ are connected by Bluetooth link and are deployed in many applications where it is necessary:
either to regularly identify and locate beacons
or to record physical parameters: temperature, hygrometry, etc.
Punkies™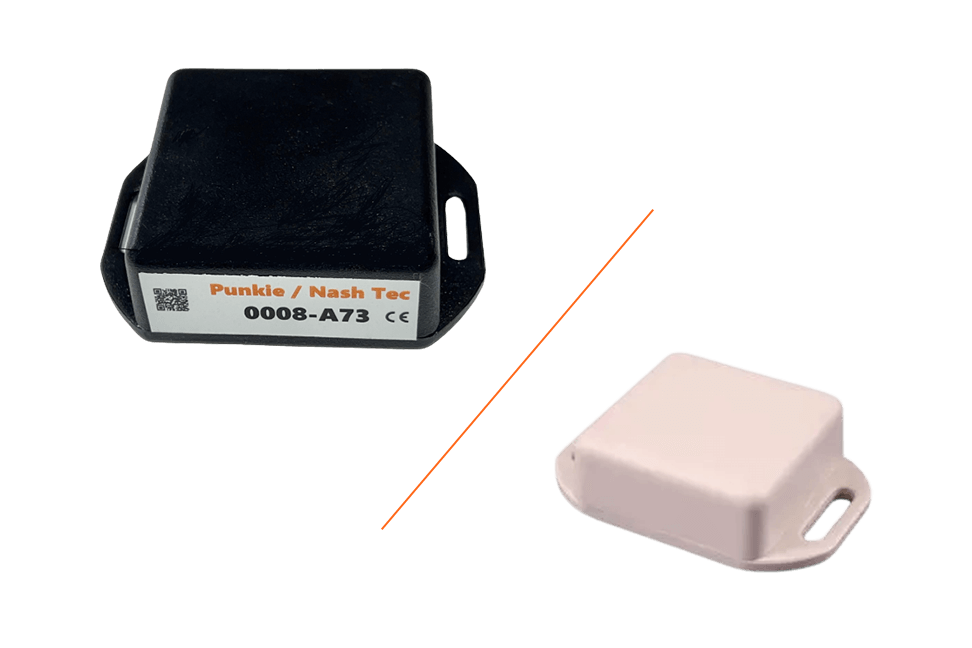 A wide range of BLE beacons and sensors to meet various needs:
Compact, waterproof and robust BLE beacons and sensors
Low energy consumption: Bluetooth Low Energy technology
Very high autonomy
Simplicity of commissioning
Low purchase cost
High and adjustable detection distance: up to 100 meters
Compatibility: can be paired via Bluetooth with Astus Tag and Quick Connect telematics boxes
Punkie-ID™
Identification beacon for GPS location
Use cases: geolocate and identify your non-powered equipment, your trailers, your tool assets, etc.
The Punkie-ID™ expands its field of possibilities thanks to the addition of additional sensors: hygrometry, external temperatures, magnetic detection system, presence detection, etc.
Punkie-TEMP™
BLE beacon and wireless temperature sensor
COFRAC approved
Temperature measurements from -40 to 80° Celsius
Resolution: 0.25°C
Available as an option: wired probe to take the temperature directly on the goods
Use cases: track the temperature of your refrigerated trucks or boxes
Punkie-SENS™
Beacon and presence sensor

Use cases: detect the opening and closing of doors