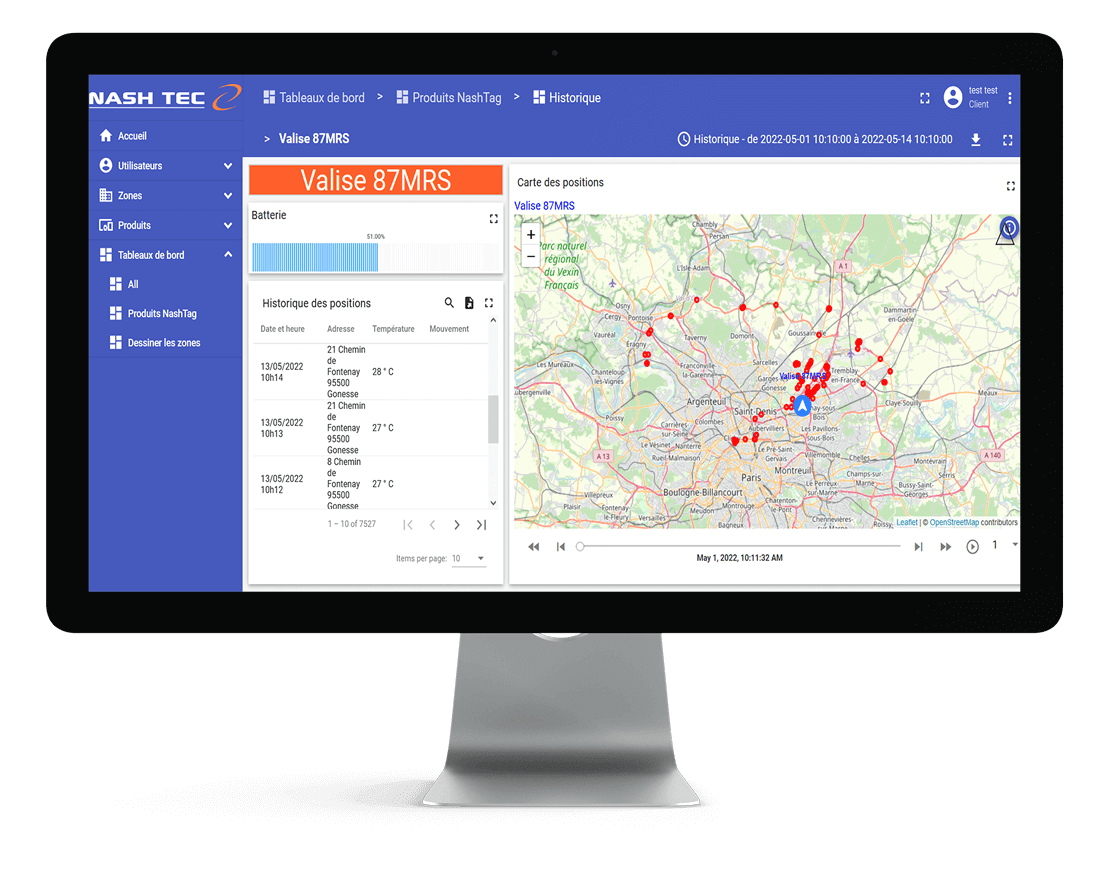 Robust and agile, the NashConnect™ software platform meets your needs for geolocation and management of your non-powered mobile assets.
No more readings data on paper or in an Excel spreadsheet, universal supports for many companies, but sources of loss of time and lack of reliability and flexibility.
Now you'll save time managing and inventorying your mobile assets by using the NashConnect™ software platform.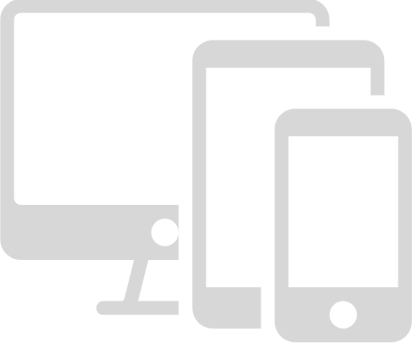 All device compatible
Available in web version
Benefit from a wide range of features
Have a global vision of your equipment park
View your data easily from our NashConnect™ web platform.
Each material is assigned to a category, so you have a clear and efficient nomenclature of your fleet to optimize its management.
Guarantee the traceability of each asset
To ensure proper identification of the materials, a unique code is assigned to them.
Each identification number is matched to a complete descriptive sheet of the equipment: technical characteristics, its accessories (temperature, battery level), etc.
This traceability makes it possible not to confuse the equipment, to have a history of their events and to avoid assignment errors.
Accurately locate your mobile assets
Each piece of equipment is geolocated on a map, as is its working condition (moving, stationary).
Benefit from tailor-made alerts
Reduce theft by being alerted of movement outside authorized areas.
Choose your alert criteria and be alerted in the event of anomalies.
Precise location
Frequency of use
Alerts
Measurement of KPIs
Scalable solution